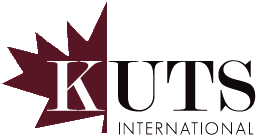 N.A. Metal Industries is the exclusive representative of KUTS International in Israel.
The KUTS International's MESH stainless steel ropes web is a flexible and highly resistant stainless steel mesh, used for security fencing and delineation.
Aside from being an extremely strong, vandal and weather resistant, the MESH fence provides for an aesthetic solutions which allows for large area fencing with minimal view obstruction/eyesore. MESH is also ideals for areas with high winds and extreme weather.
Among the uses of MESH are: